MODULAR BUILDINGS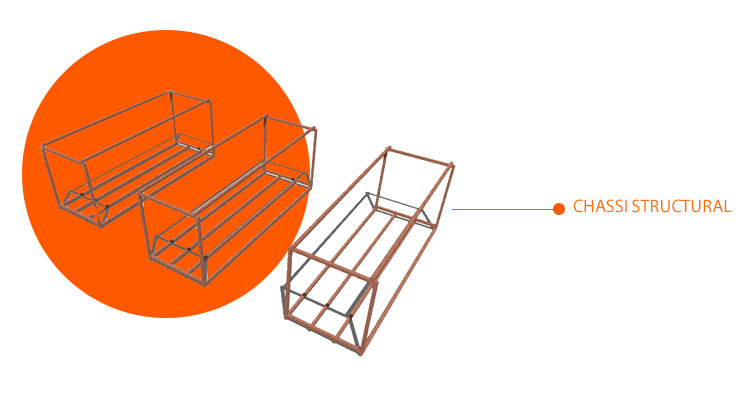 The Modular Quick House Building is composed of 4 floors. The apartments are made using transportable modules that are constructed on the ground and then transported to their position in the building. The foundation can be a simple Radier type due to the small load the system presents.
The structure of the modules is composed of steel pipes and the sealing panels made from galvanized folded sheet metal. The structure of mezzanine and ceilings is also made with steel tubes and the panels from galvanized folded sheet metal. The modules are coated externally with O.S.B sheets and internally with gypsum board. The electrical and hydro sanitary installations are embedded in the walls, floors and ceilings.
Once assembled the structure, the sealing panels, the installations and the O.S.B and gypsum board coverings are placed in the frames, the modules are then transported and adjusted to their position in the building. After the modules are placed in the building, the connection of the installations and the finishing of the walls floors and ceilings is done.
The coverage is separate and is done after the assembly of the apartment modules. It is done with steel trusses and steel tiles. The stair modules are external and assembled separately from the apartment modules.
The floor plans can be varied. In this project we present floor plans that have two bedrooms, living room, kitchen and a service area with a total of approximately 60 m². The Quick House Building system is approved by Caixa Econômica Federal and is a great alternative to the housing issue.